SOLUTIONS
We have capability for a prompt response whenever and wherever our service is requested. We are commitment to offer solutions based on a high technical skill, independence and objectivity, fast response and a confidence-based relationship. We regularly provide expert assessment on a wide range of surveys, including, but not limited, the following services:
Hull and Machinery Damage
Collisions and groundings
General Average
General condition Polls
Job Loss
On / Off Hire Surveys hire.
Contamination / Pollution
Project cargo State Polls
Watertight Hatch cover inspections
Salvage and disposal of wreckage
Negotiating repair bills
Approval Trailer
Underwater Surveys
Yacht Condition and Damage Surveys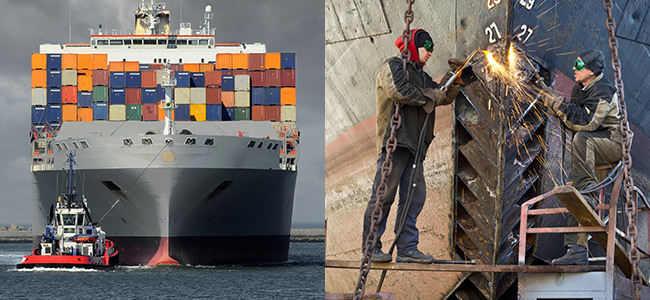 Our office, based in the city of Algeciras, is located in one of the main arteries of international marine traffic, The Straight of Gibraltar that due its strategic situation is a regular port of call for numerous vessels, not only for cargo operations, but also for provisioning and sheltering.